Bible Stories that Stick!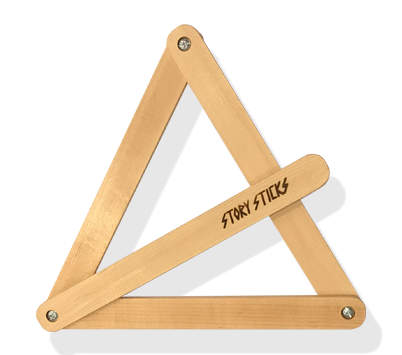 StorySticks are an Innovative
Visual Aid to Illustrate Bible Stories.
Capture the imagination and attention of young and old alike
by making your stories memorable—tell stories that stick!
What are StorySticks?
StorySticks are four simple wooden sticks connected at three joints. By manipulating them, you can create shapes that become "hooks" to hang the main points of your story.
StorySticks are handmade in USA from maple (an American hardwood) and designed to pack flat and perform easily.
Five Bible stories are included with each set of StorySticks:
Creation
Naaman and the
Servant Girl
The Healing of
the Paralytic
Widow of Nain
The Arrival of
the Wisemen
Bible Stories That Stick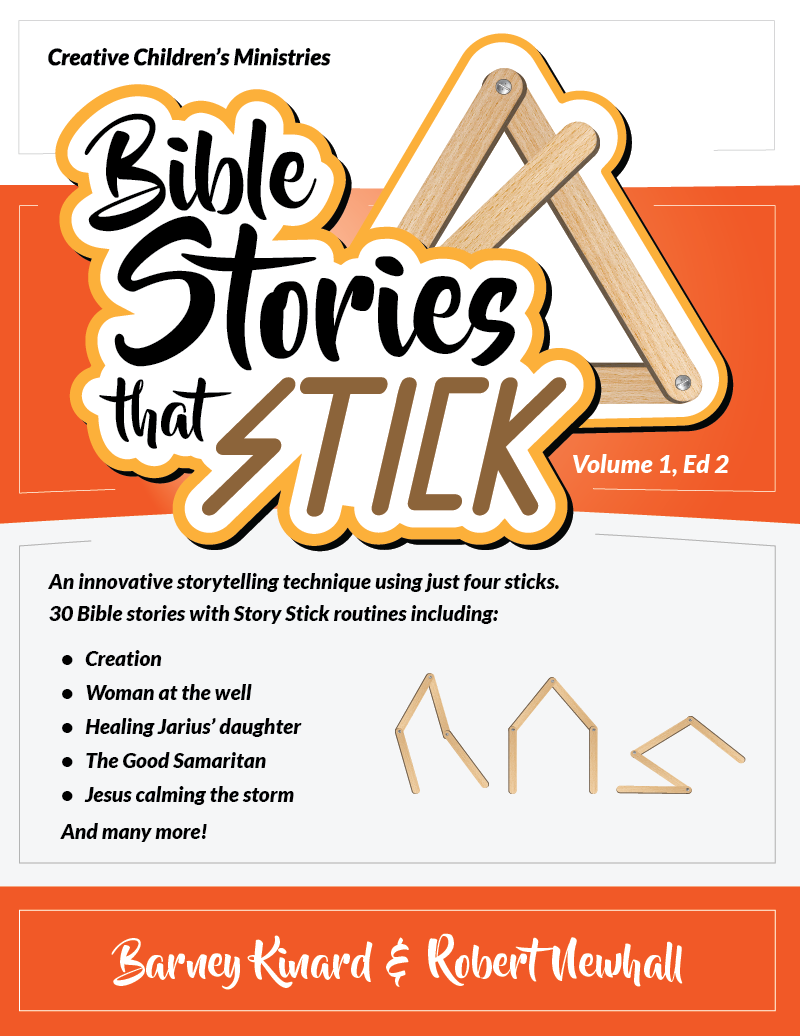 Stories That Stick, Vol. 1
Contains 30 illustrated Bible Stories from the Old and New Testaments See Sample PDF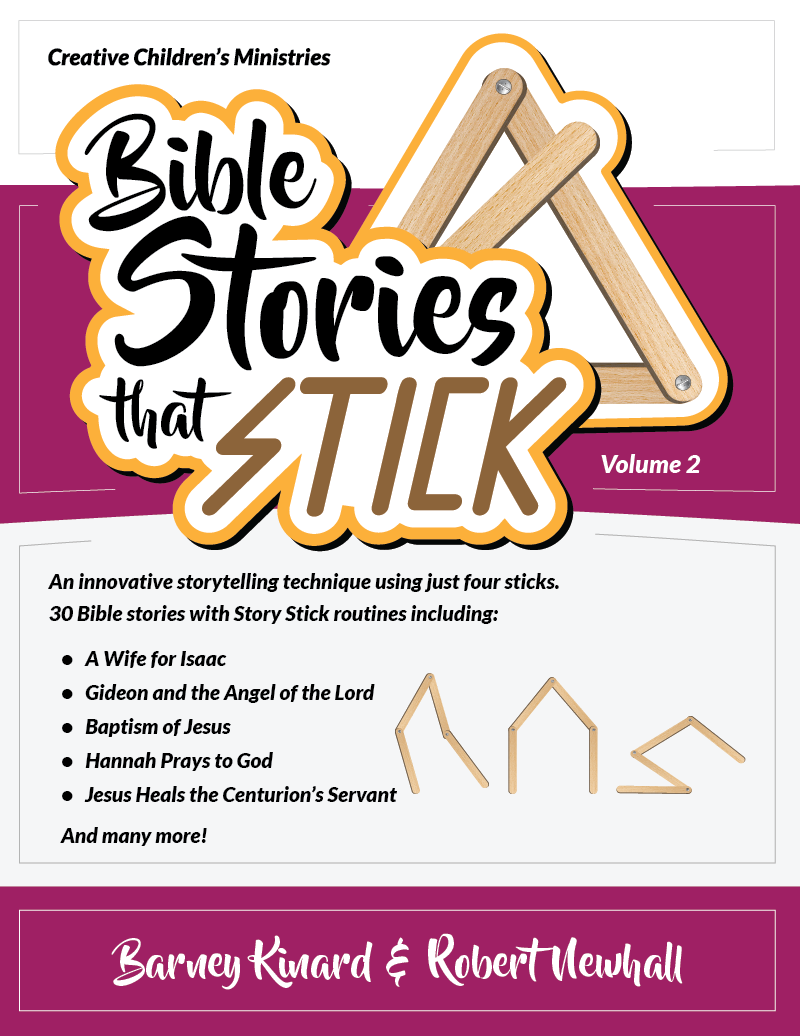 Stories That Stick, Vol. 2
Contains 30 illustrated Bible Stories from the Old and New Testaments See Sample PDF
Lexicon
300+ figures that illustrate, 600+ Bible words, 1,000+ Bible references
StoryStick Lexicon is a goldmine of shapes useful for telling your own Bible Stories.
English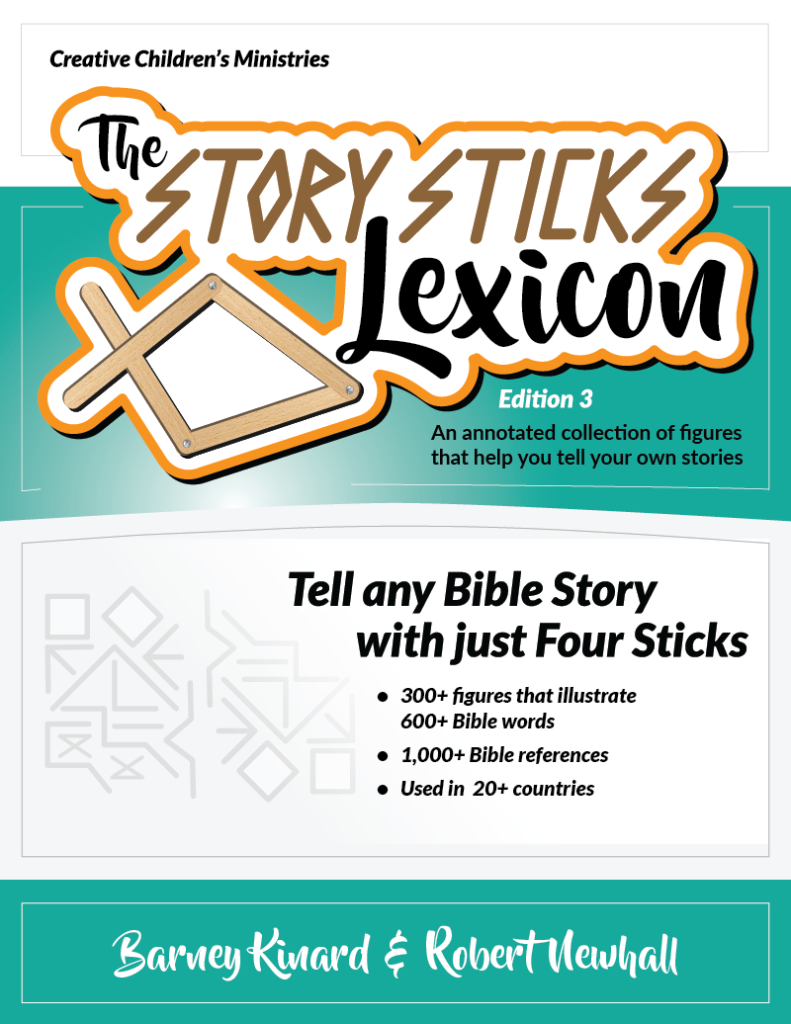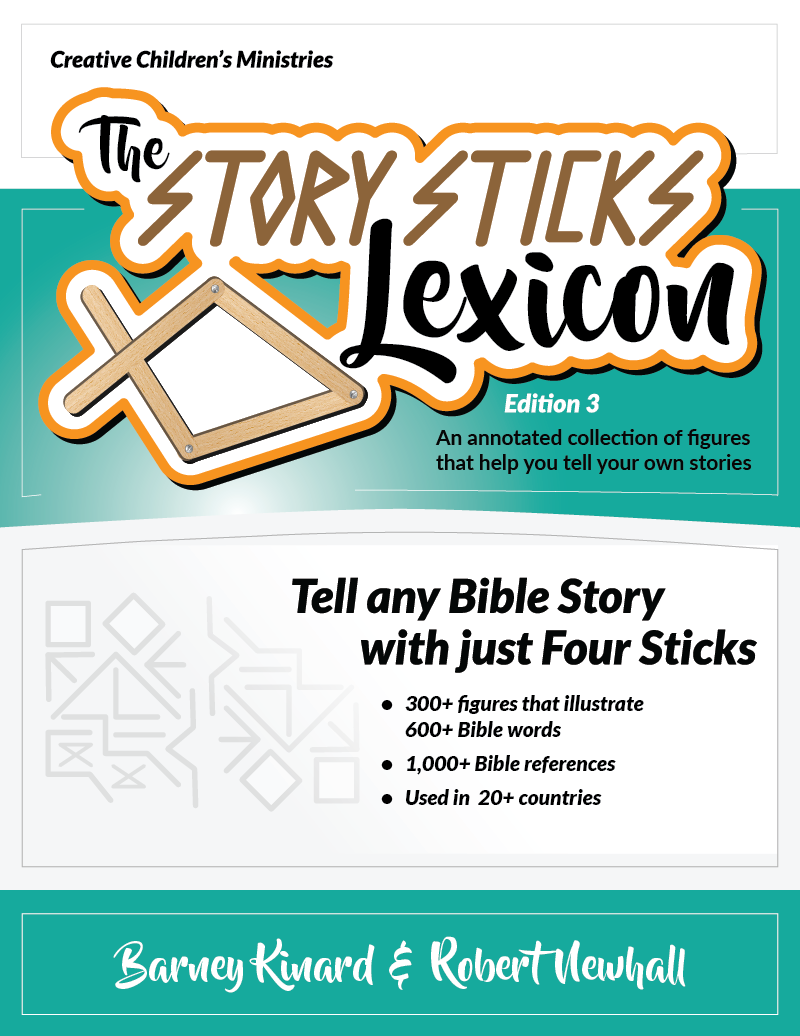 See Sample PDF (English)
Spanish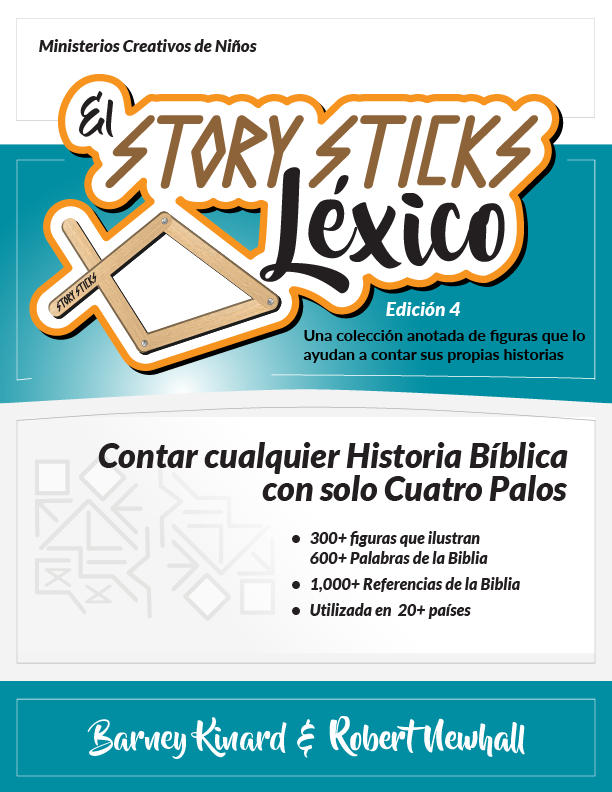 See Sample PDF (Spanish)
We offer training for your ministry groups.

Training Videos
Watch and learn from the masters!
Video On Demand: now you can learn the stories from the masters, and get tips on how to tell them best using StorySticks.
Buy Videos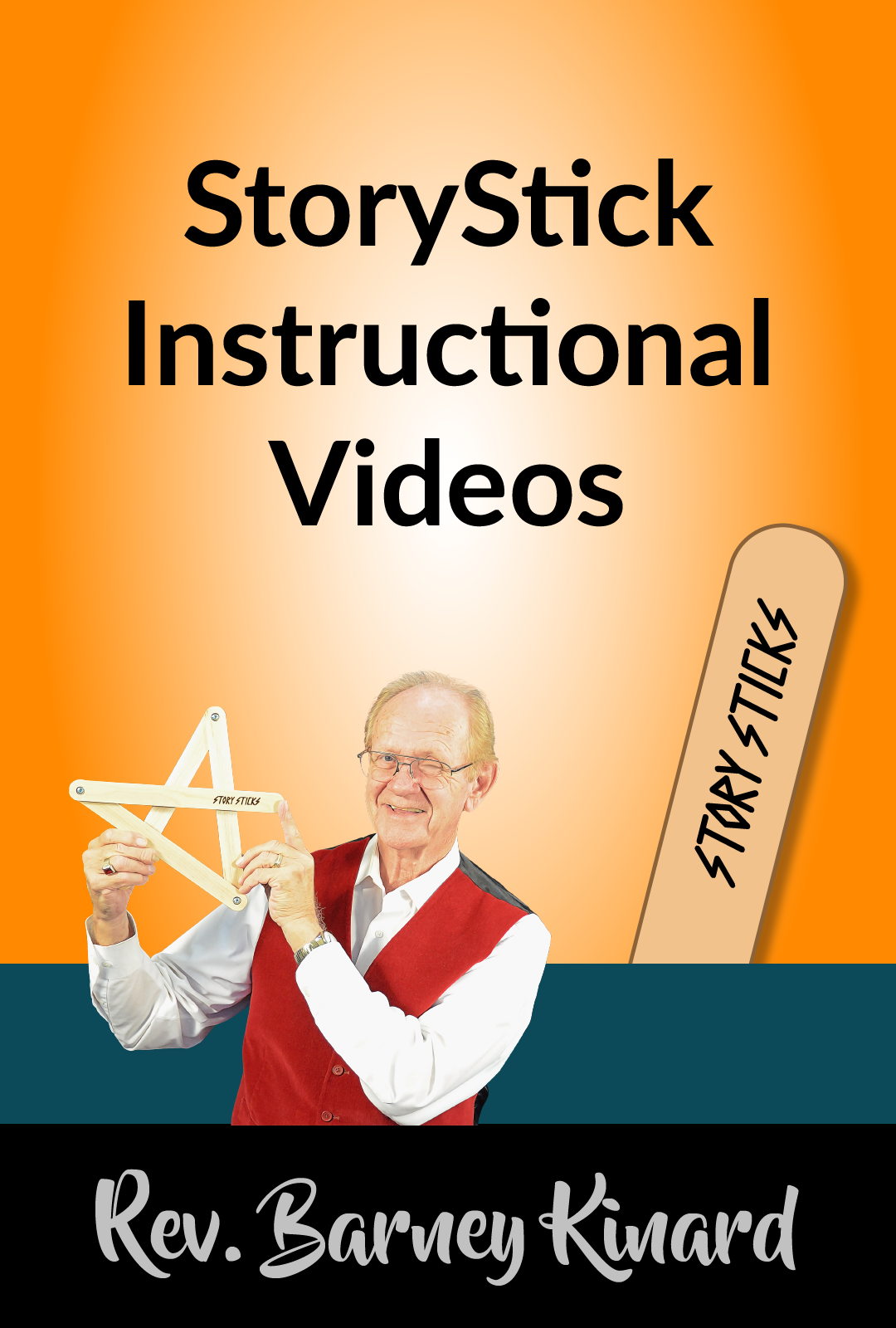 About the Authors
Rev. Barney Kinard is a veteran Children's Evangelist with Creative Children's Ministries (CCM) from California. He attended five schools: Moody Bible Institute, Biola University, Azusa Pacific University, Talbot Theological Seminary and Fuller Theological Seminary. For years he has been creatively reaching and teaching children and helping others to do the same. Barney has leveraged his years of experience to become a Children's Ministry Coach with Kidology, Inc. He has traveled to over twenty countries, where he has attempted to help under-resourced evangelists.
Rev. Robert Newhall is a Missionary to Mexico for the last nine years. The last four years he has served with Commission To Every Nation (CTEN). He received his training from Eugene Bible College and Golden Gate Baptist Theological Seminary. Robert is passionate about providing evangelistic resources that teach and reach children in Spanish-speaking ministries. Robert has partnered with Creative Children's Ministries to launch Kid Helper Resource Centers in Latin American Countries.